Senior Vice President at Atlantic Global Risk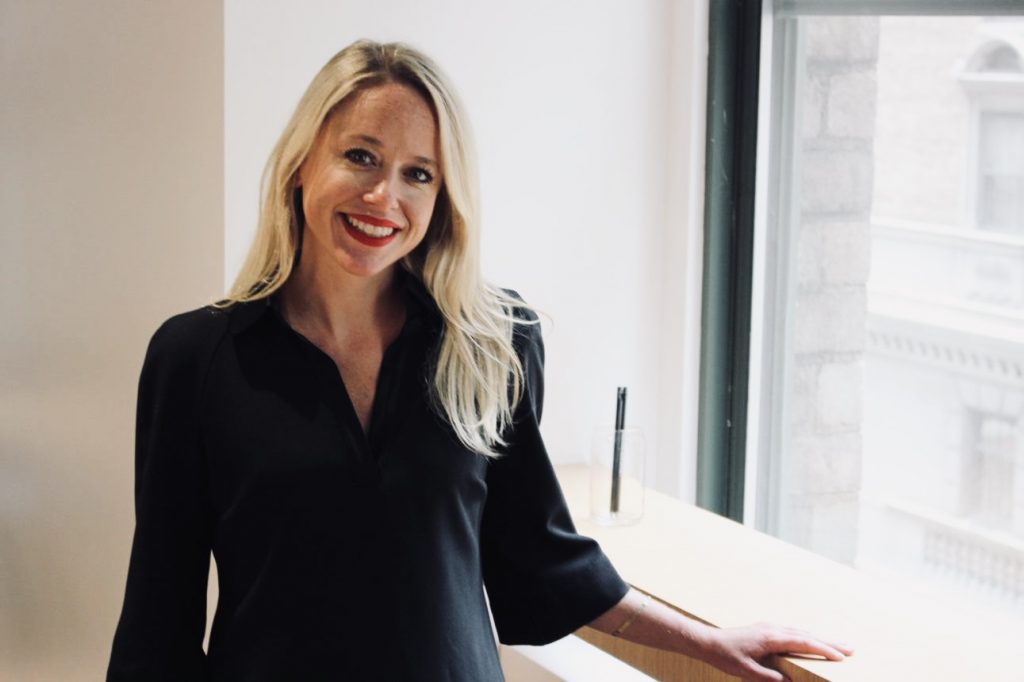 After graduating, how has your career path unfolded?
I decided at the end of my 1L year that I was likely going to pursue transactional work, rather than litigation. I made it my goal to secure an internship where the work was based in commercial contracts and/or mergers and acquisitions (M&A). I was able to get a position with the Office of the General Counsel for a health care group called Steward Healthcare in Boston. It was there that I determined I'd ideally like to do health care-focused M&A.
I interviewed at several law firms (large and midsized) for that coveted summer associate position in my 2L year and was able to secure a position at Ropes & Gray in Boston in the Life Sciences group. I accepted an offer to join Ropes & Gray after graduation and spent 3.5 years with Ropes working in the Life Sciences, Intellectual Property Transactions and Securities and Public Companies groups. I split my time between the Boston and New York offices and became a trained generalist in public and private M&A.
I decided it was time to make a change at the end of 2018 and made a lateral move to Reed Smith in New York. I quickly realized the firm culture was not for me, and that is how I ended up where I am today: Senior Vice President and Co-Head of Healthcare and Life Sciences Transactions at an M&A insurance advisory company called Atlantic Global Risk. I truly never pictured myself doing anything with insurance and still cannot believe that's where I ended up, but I love my work and have had the unique opportunity to help build a company from the ground up (from four employees when I started, to a team of 30 specialized professionals today).
I think that's the ultimate example of why you need to keep an open mind always when opportunities present themselves.
Tell me about where you currently work.
Atlantic Global Risk operates as a broker facilitating the placement of insurance policies for private equity and large corporate buyers participating in M&A transactions. Our policies protect the buyer in the event of a breach by the seller of a representation and warranty in the transaction agreement.
In the absence of insurance, these kinds of breaches may otherwise be backed by an indemnity from the seller, so our product facilitates smoother negotiations for both parties, meaningful protection for buyers, and clean exists for sellers. All of our senior professionals are trained and experienced in the M&A market and many of them are corporate attorneys by trade like me.
Describe the law tasks you perform in your current position.
While I am not technically a "practicing attorney" providing my clients legal advice, I regularly use and continue to build on the training I got as a practicing attorney at Ropes & Gray. I review transaction agreements and provide feedback to the buyer's deal team and their attorneys. I review and analyze legal documents in virtual data rooms and put together detailed risk analyses to present to insurers and my clients. I also provide in-depth commentary on legal, tax, financial (and other) diligence reports in order to prepare my clients for the underwriting process and ensure we are best positioned to secure the most fulsome insurance coverage available.
I have become particularly well-versed in HIPAA, data privacy, and cybersecurity issues; healthcare billing and coding and reimbursement; international insurance regulation; and certain legal and tax transaction structuring and business valuation issues.
Where do you hope to be in your career five years from now?
I plan to continue to build the business and my team at Atlantic and to watch the company grow. It has been amazing to see something go from such nascent stages to exploding across the global market with name recognition from some of the industry's biggest players.
Favorite memory from law school? Favorite course during law school?
My favorite memory of law school was probably just having a lot more free time than I do now—Fridays off! I really enjoyed participating in the Innovation Law Center program. I also really enjoyed my securities regulation and healthcare policy classes.
How has the Innovation Law Center prepared you for your career/current position?
I am grateful that Syracuse Law had a program like this because I think law schools in general really lack clinical work for lawyers who do not wish to go into litigation or government work. The work I did for ILC just solidified the fact that I wanted to pursue a transactional practice. I also think ILC instilled within me a desire to build a company and watch it grow the way I have with Atlantic.
What does being a member of the SU College of Law alumni community mean to you?
I am proud to be a College of Law alumna. I actually just hired a Syracuse Law and ILC alum from class of 2020 to be my senior analyst. I'd like to continue to support the career development of fellow former students, particularly from this program.
Outside of your work as a lawyer, what is something you are passionate about?
I am passionate about family and making time for the things that make me happy outside of work: balance is key. I love to run, hike, ski, and spend as much time as possible with my dog and my significant other. I think work is important, but it is absolutely not worth giving up your personal happiness. I ultimately made the switch from "big law" to a place that could accommodate my lofty career ambitions, along with my desire to be able to make more time for the things that are important in my personal life.
What advice do you have for law students looking to enter your field?
I would say to come in knowing that it is going to be a grind and that the learning curve is going to be steep. Not a lot of what they teach you in law school is going to train you to be a transactional attorney. You'll have the basic skills—critical thinking and writing and communication—but be patient with yourself while you learn. This is complicated stuff and it takes time to truly understand it; I am still learning new things about what I do every single day.
Finally, I'd say to make sure you're a person that's ok with a little unpredictability. This isn't litigation. We do not live by deadlines set far in advance and court calendars. We live by calls out of the blue about a new project that's about to take off with little to no warning and that's part of what I love about it.