Attorney at Baker McKenzie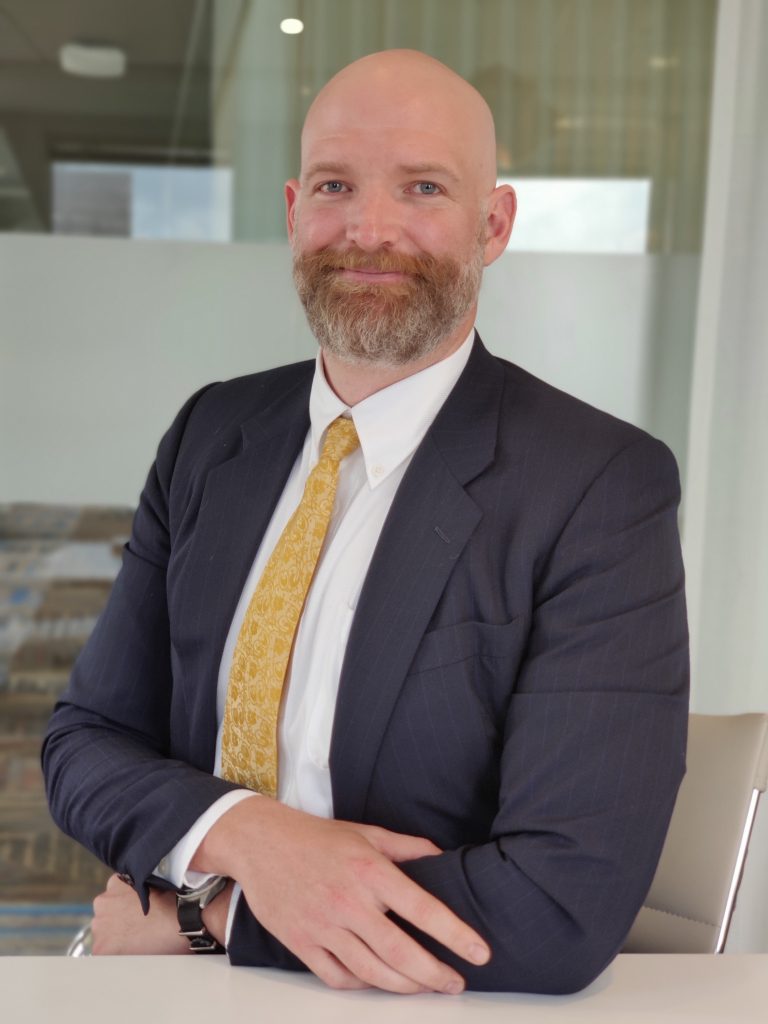 After graduating, how has your career path unfolded?
I took a non-traditional route to get to where I am and tried to focus on learning about the practice of law throughout the process.
Tell me about where you currently work.
I am an attorney at Baker McKenzie focused on data privacy and currently on secondment for a one-year period with Unisys Corporation, serving as data privacy counsel in the global compliance office.
Describe the law tasks you perform in your current position.
My goal is internal and external risk mitigation for successful business operation in whatever form that may take. So far these tasks have included working with business teams on product development and rollout, updating and maturing the existing privacy program, handling discrete data privacy issues, and advising on client/vendor facing policies and agreements.
Where do you hope to be in your career five years from now?
Continuing the level of sophisticated work I am currently engaged in, with a deeper understanding of the ever-expanding privacy field.
Favorite memory from law school? Favorite course during law school?
Finishing my last exam/business associations (although the Innovation Law Center sequence was a close second!)
How has the Innovation Law Center prepared you for your career/current position?
Working with actual businesses allowed me to hone my ability to deliver actionable information rather than simple recitations of the law. No classroom experience even came close to the practical amalgamation of business, law, and technology provided through the clinical and classroom portions of ILC. Clients do not seek out attorneys to regurgitate laws or regulations; rather, they want to know how to operate within a reasonable risk tolerance based on the applicable regulatory regime. The ILC is an excellent first step in learning this skill.
What does being a member of the SU College of Law alumni community mean to you?
I am grateful for my connection to the ILC, Professor Jack Rudnick and Molly Zimmermann in particular, and hope I can give back as my time allows. The rare times I've reached out to the professors I had all resulted in positive experiences.
Outside of your work as a lawyer, what is something you are passionate about?
I have been involved in the sport of rowing for over 25 years as an athlete and coach. I am fortunate enough that (pre-COVID) my schedule allowed me to volunteer twice a week to coach with the city of Tampa's youth rowing program. I also enjoy learning about the world of whiskey be it rye, Scotch, American, Irish, Canadian, Japanese, Australian, or Indian.
What advice do you have for law students looking to enter your field?
In an increasingly connected and data-driven world, data privacy is only going to grow in complexity and relevance. Try to understand common themes across various privacy regulatory frameworks and know the basic regulations globally, not just domestically. Consider joining, as a student-member, the International Association of Privacy Professionals (IAPP) and exploring their resources. Most international law firms have excellent publicly available resources providing overviews or summaries of current events, so take advantage of these.