Associate General Counsel and Regulatory Counsel, Deutsche Telekom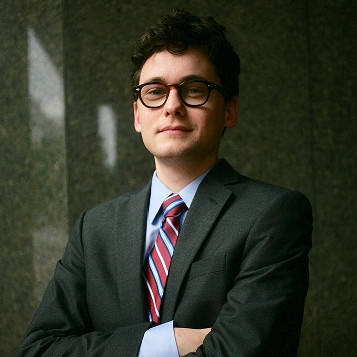 After graduating, how has your career path unfolded?
Fortuitously—I took an internship after graduation (all I could get), which eventually led to an in-house counsel position.
Tell me about where you currently work.
A small Washington D.C., office for a large global telecommunications company. The office does regulatory strategy, some "light" lobbying, lots of non-traditional stuff.
Describe the law tasks you perform in your current position.
I review regulations and rules, breaking them down for executives and explaining what they mean for our interests. Additionally, I do contract review and business strategy.
What is your favorite memory from law school?
Meeting President-Elect Joseph R. Biden Jr. L'68 Biden at graduation!
How has the Innovation Law Center prepared you for your career/current position?
ILC helped me see how regulations affect a business and how to strategize based on the relevant regulatory landscapes.
Outside of your work as a lawyer, what is something you are passionate about?
Disc golf and camping. I'm also involved in some political stuff but best to leave that out of here!
What advice do you have for law students looking to enter your field?
Get government experience early on. I didn't, but I also got super lucky. If I could do it again, I would definitely try for government work while in law school or as a first job. Working for the regulators and government gives you invaluable perspective for when you enter the private sector, and it will make you very valuable to private employers that do relevant business.